The EZ Glide LBS Evacuation Chair has been more tha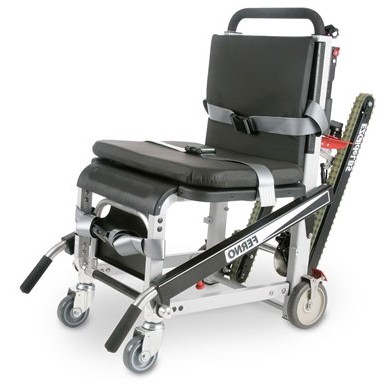 n upgraded to provide a true bariatric evacuation chair with a safe load capacity of 318kg. The EZ Glide for so long popular with the NHS has a true Bariatric Partner.
 Extended Seating area
Telescopic foot end handles
Extended foot platform
Non Folding frame for greater strength
Restraints for the chest, lap and ankles
Telescopic handles for greater operator control
Options
Oxygen cylinder holder
IV Pole
Headrest
Seat and back cushion.
We strongly recommend that thorough training is undertaken before operating this chair.